Past Articles
Passing of Brother Robert W. Hemenway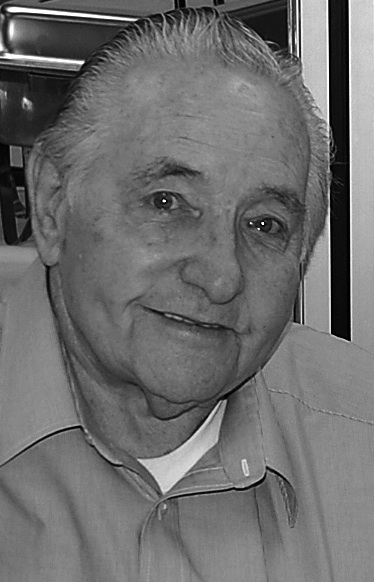 It is with a heavy heart that we have to report the passing of Brother Bob Hemenway, who died early Sunday, January 5, 2014, at Overland Park Regional Hospital, he was 87 years old.

Bob was a 36yr member of Pipe Fitters Local 533, as well as a member of the Coalition of Union Retirees. Brother Hemenway was very witty and he had a fantastic sense of humor. If you ever attended the 40 Club Luncheon you probably met Brother Hemenway, he was also featured in the Kansas City Labor Beacon "That's Laughable". Read his Obituary by clicking here.
Happy New Year
Happy New Year from the Greater Kansas City AFL-CIO
Our Office will be closed on Tuesday, December 31st and Wednesday, January 1st for the New Year's Holiday.
You Won't Believe What a Rhode Island Radio Host Said About Women Union Members
What would you do if someone called you a whore? What if that person was referring to your co-worker, your wife, your sister or even your daughter?
In Rhode Island, a group of teachers, nurses and other union women know exactly what that feels like. After organizing a protest outside a political event, they were labeled "Hags," "Cockroaches" and "W-H-O-R-E-S" by WPRO radio personality John DePetro.
Working families and union members in Rhode Island are rallying to pressure WPRO radio to drop DePetro from the air and the show's sponsor, national jewelry manufacturer Alex and Ani, to cease advertising.
The Providence Journal reported on the comments DePetro made:
Talking about the protest on-air a day later, including comments made by the woman who heads the Cranston Teachers Alliance, DePetro said: "What a disgrace. You are an embarrassment….You are parasites. You are cockroaches. You lie. You are union hags. There's another word I'd like to use…it begins with a W. and an H. and an O. and an R. and an E. and an S. See if they can spell that."
While Alex and Ani has refused to condemn DePetro's remarks and continues to advertise with WPRO, the grassroots organization For Our Daughters has gained huge momentum in recent days as more people from across the country are speaking out against DePetro's verbal assaults on women. This fight is far from over, and Rhode Island working families continue to push the company to pull its sponsorship.
Maureen Martin, Rhode Island AFL-CIO secretary-treasurer, Rhode Island Federation of Teachers and Health Professionals director of Political Activities and chair of the For Our Daughters organization, said:
There is no room in Rhode Island radio, or any radio, for hateful speech that denigrates women. If we ignore DePetro's misogynist remarks, we're saying it's 'OK' to talk about women like this, and it's not.
Learn more about the campaign and how you can get involved at www.forourdaughtersri.org.
Holiday Hours
Merry Christmas from the Greater Kansas City AFL-CIO
Our offices will be closed on Tuesday, December 24th and Wednesday, December 25th for the Christmas Holiday.

Rigth to Work Coming to Missouri?
December 19, 2013: As the end of 2013 quickly approaches conversations are already taking place about possible new legislation that will be debated in the halls in Jefferson City during the 2014 Legislative Session. One of those is Right to Work and according to an article that appeared on KMBC.com website Lt. Governor Peter Kinder is predicting that Right to Work will end up on the ballot in Missouri in 2014. Read more about this by clicking here.
9 Key Facts About Women Workers Today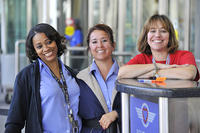 Liz Shuler is secretary-treasurer of the AFL-CIO.
Today, we earn more college degrees and have infinitely more choices, but what has it meant? Take a look:
Progress toward gender equality has stalled. Women's annual earnings are just 77% of men's.
Among 25- to 34-year-old workers, women are more likely than men to have a college degree.
Most (60%) of women's job gains during the economic recovery have been in low-wage jobs.
The unemployment rate for young (ages 16 to 24) women workers is 14.5%.
43% of women working in the private sector are not able to take a single paid sick day when they are ill, and more than half of working mothers (54%) do not have even a few paid sick days they can use to care for their sick children.
Women in unions, on average, make 12.9% more than their nonunion counterparts, are 36.8% more likely to have employer-provided health insurance and are 53.4% more likely to have participated in an employer-sponsored retirement plan.
How can we get progress on gender equality moving again? We could start by raising the minimum wage, enacting family-friendly policies like the FAMILY Act, investing in good jobs and restoring collective bargaining rights so all workers can stand together to lift their lives.
Governor Nixon Appoints Senator McKenna as Labor Director
December 13, 2013: Jefferson City, MO
Today Governor Nixon appointed Senator Ryan McKenna (D) from Jefferson County to Director of Missouri Department of Labor and Industrial Relations. Senator McKenna has served seven years in the Legislature. Read the entire story thats posted on the Missouri Times by clicking here.
Happy Thanksgiving
The Greater Kansas City AFL-CIO would like to wish you and yours a Happy Thanksgiving! Our Offices will be closed Thursday, November 28th and Friday, November 29th for the Holidays.
Walmart Black Friday Event
We invite you to attend the Walmart Black Friday Event in the Greater Kansas City Area
Friday, November 29, 2013 at 9:00 AM
Walmart Supercenter #4553
11601 E. US Highway 40
Kansas City, MO 64133
Solidarity with Walmart workers who are on strike to improve their lives through better wages, benefits and working conditions.
Follow on Twitter using the Hashtag #WalmartStrikers

Greater Kansas City United Way Raises $37.5 Million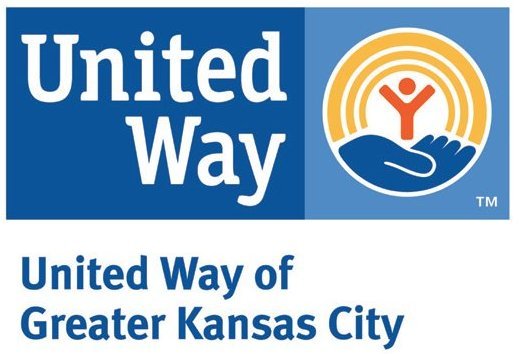 For the past ten weeks the Greater Kansas City United Way Foundation has been conducting its campaign for 2014. The Co-Chairs for this year's campaign were Greg Graves, CEO of Buns & McDonnell and Pat Dujakovich, President of Greater Kansas City AFL-CIO.
President Dujakovich was humbled to work with Greg and Deanna Graves throughout this campaign, and was very pleased at the efforts of the Business Community and Organized Labor in raising over $37.5 million dollars. This is approximately $200,000 more than last year and a real victory for our community. Read more about this in an article that was featured in the Kansas City Star by clicking here.
NLRB Decides to Prosecute Nationwide Violations at Walmart, AFL-CIO Commits to Backing Workers
Making Change at Walmart, a coalition of Walmart associates, small business owners, religious leaders and other members of the community that are fighting to make change at the nation's largest employer, announced today the National Labor Relations Board (NLRB) will prosecute Walmart for its "widespread violations of its workers' rights." The decision will provide additional protection for Walmart's 1.3 million employees when they are speaking out for better jobs and working conditions.
The coalition was advised Monday that the NLRB 's General Counsel is prepared to prosecute a complaint against Walmart for illegal firings and disciplinary actions involving more than 117 workers, including those who went on strike last June.
The decision addresses allegations of threats by managers and the company's national spokesperson discouraging workers from striking and illegal disciplinary actions against workers who were on legally protected strikes. Workers could win back pay, reinstatement and the reversal of disciplinary actions as a result of the decision; and Walmart could be required to inform and educate all employees of their legally protected rights. Read the entire article by clicking here.
Veteran's Day 2013
On Monday, November 11, 2013, we honor the Men and Women who have served our Nation proudly. Happy Veteran's Day to all those who fought for US.
Duke Is Back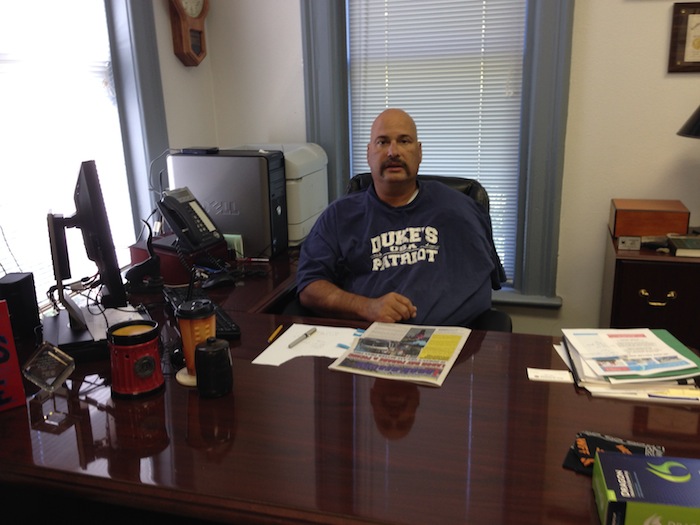 President Pat "Duke" Dujakovich stopped by the Labor Council this morning after his Shoulder Surgery. He would like to thank everyone for their calls and E-mails and is home recovering today. He should be back in the office on Tuesday and is looking forward to getting back to work.
Congressman Cleaver - Town Hall Meeting on Syria
Please join Congressman Emanuel Cleaver, II MO 5th District regarding Intervention in Syria. This event will be held on Thursday, September 5th, 2013 at 6:00 PM until 7:00 PM, at Health Science Institute, Room 102, located at 3444 Broadway, Kansas City, MO 64111. For more information please contact Michael Riley at 816.842.4545.
UFCW Affliates with AFL-CIO

The United Food and Commercial Workers (UFCW) announced today that it is affiliating with the AFL-CIO. UFCW President Joe Hansen said, "We join the AFL-CIO because it is the right thing to do for UFCW members, giving them more power and influence."
"It is about fostering more opportunities for workers to have a true voice on the job. It is about joining forces to build a more united labor movement that can fight back against the corporate and political onslaught facing our members each and every day."
AFL-CIO President Richard Trumka issued the following statement:
Today's decision by the UFCW to unite with the broader labor movement is great news for workers living in the 'new normal' of the low wage economy—working women, young part time workers, retail workers, immigrant workers and so many more. A stronger, more unified grassroots movement of working men and women is exactly what's needed to raise wages for workers and rebuild an American middle class. Together we are stronger—it's as simple as that. Together working people have a stronger voice and the power to defend their rights on the job. Together we have a stronger voice in the global economy—the power to counter the excesses of CEOs and the ravages of inequality.
What's exciting is that many workers are already speaking out and taking action to build power together, so UFCW's affiliation to build a stronger movement couldn't be more timely.
This is a bold, important step by the UFCW. I have great respect for the members and leaders of UFCW— and especially for the innovative, courageous leadership of Joe Hansen. I look forward to a strong partnership that can make a real and growing difference for today's workers.
The 1.3 million-member UFCW represents workers primarily in the retail and meatpacking, food processing and poultry industries.
Prescott Firefighter Charitable Fund
The United Phoenix Fire Fighters Association, together with Prescott Fire Fighter's Charities, have established a 501(c)3 relief fund to handle donations to benefit the families of the fallen killed in the Yarnell Fire. Every penny – 100% of your tax-deductible donation – will go to benefit the families of our brothers who made the ultimate sacrifice. Please make your individual or corporate donation at any Chase bank.

Account information:

United Phoenix Fire Fighters Association Account: Account #987218757.

For more information, contact the UPFFA Office at 602.277.1500.
2013 Midwest & Southern School for Union Women
Join us for the 2013 Midwest & Southern School for Union Women: "Follow Our Lead: Leadership Skills for Union Women." This year's school will take place over four days in Little Rock, Arkansas and will offer skill building for leading your local as well as tracks that foster awareness and participation in the larger labor movement.

The school is attended by a diversity of women representing various unions, union positions, occupations, and sectors. Instructors are all experienced university-based labor educators, union staff members, or educators within the labor movement. This annual school is a wonderful opportunity to not only develop leadership skills, but also share knowledge, learn from one another and make lasting connections with other union women.

Download the Registration Form by clicking here.
Worker Education and Labor Studies to Become New Name for UMKC Program
UMKC's Institute for Labor Studies is changing its name to Worker Education and Labor Studies. The new name reflects the needs of an evolving economy and broadens the mission of labor studies to include education, training and research about work and all working people.
Over the last few years, the program has developed particular expertise in issues of the global economy and the movement of workers and jobs within it. Its offerings and community outreach increasingly extend beyond the community of organized labor to low-wage workers and the rapidly growing sector of the workforce doing "contingent" or "precarious" work, which includes the underemployed, contract workers, temps and involuntary part-timers.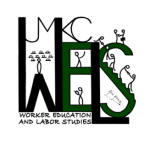 WELS will continue its Certificate Program in Labor Studies, which covers the evolution of work and labor, leadership development for unions, law, politics and bargaining as well as issues in the global economy. It continues to sponsor The Heartland Labor Forum, the weekly radio program broadcast Thursdays at 6 PM and Fridays at 5 AM on KKFI 90.1 FM community radio. WELS also will continue to provide custom training to unions and community organizations about worker and labor issues.
"At the heart of worker education and labor studies are the values of mutual aid, organizing, and negotiation as well as the value of research and education. These are all portrayed in our ingenious new logo designed by Ironworker/Artist Ron Hoyle," said WELS Director Judy Ancel.
Help Underwrite a program and Heartland Labor Forum will broadcast a short message about your Union or Organization on the air. The cost is $40.00 and you can download the form by clicking here.
Genie Forklift Recall Notice
Genie Forklift Recall
Product Notice: 130001
Description: Service and Parking Brakes
Model Affected: GTH-1056
Release Date: April 29, 2013
If you have a machine or machines in your fleet within the serial ranges listed on the attached bulletin please fill out the owner update form attached to the bulletin and return to Genie. You may also visit our website to register your machine.
Trans-Pacific Partnership
The Trans-Pacific Partnership (TPP) is a massive trade deal currently being negotiated that could threaten our environment, jobs, workers, consumer protection, and more. The TPP is written by the 1% for the 1%. While the public-and even Members of Congress-are shut out of the talks, over 600 corporate lobbyist are actively involved in shaping the agreement.
The TPP could mean:
Lost jobs, by making it easier for corporations to offshore your work.
Lower wages and fewer rights, by speeding up the global race to the bottom since it includes countries with even lower wages and fewer workers rights than China.
The erosion of existing environmental protections, greater pollution from natural gas and other industries, and higher energy prices.
Corporate attacks in private international courts that would gut our consumer, environmental, health and worker protections.
We want a fair deal or no deal!!!
To find out more about this important issues go to:
http://www.sierraclub.org/trade
Page Last Updated: Feb 13, 2014 (19:18:00)