Martin Luther King, Jr. Holiday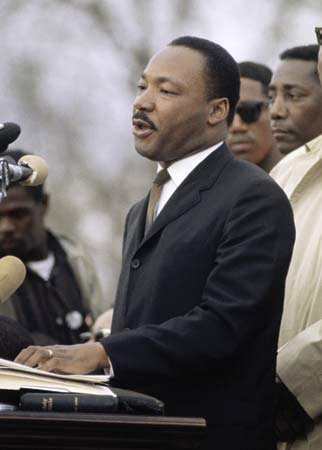 On Monday, January 21, 2013, we will celebrate Dr. Martin Luther King, Jr. Holiday, which was first enacted by Congress in 1986 as a federal holiday. This was in part to celebrate Dr. King's life and to recognize him for what he did with his life serving others.
Martin Luther King, Jr. was born January 15, 1929, in Atlanta, Georgia. His father and grandfather as well as Dr. King were Baptist Ministers. Dr. King is well known for his role in the Civil Rights movement in the late 1950's and early 1960's; however, he was also an activist for union members who were struggling to be recognized.
After Rosa Parks was arrested on December 1, 1955, for failing to give up her seat on a bus to a white male in Montgomery, Alabama, Dr. King helped organize a boycott that lasted for approximately thirteen months. During this time the more than 17,000 blacks that resided in Montgomery refused to ride a bus. Because of the financial impact to the city and the decision that was handed down by the Supreme Court forced the Montgomery Bus Company to accept integration, thus the boycott came to a halt in December 1956.
Dr. King was one of the founders of the Southern Christian Leadership Conference (SCLC) in 1957, and served as their first President. In 1963, he led the March on Washington, where Dr. King delivered his "I Have A Dream" speech to over 200,000 people.
In 1963, Dr. King stood with members of organized labor including the UAW, International Ladies Garment Workers, when they met with President Kennedy and Vice President Johnson at the White House (see photo below).
In 1964, Dr. King received the Nobel Peace Prize for combating racial inequality through nonviolence.
On several occasions in early 1968, Dr. King traveled to Memphis and stood with black sanitation workers who walked off the job because their employer failed to recognize their union (American Federation of State, County and Municipal Employees AFSCME). At this time black sanitation workers earned $1.70 and hour and the city failed to listen to ongoing grievances that dealt with deplorable work conditions and a request to increase their salaries to $2.35 an hour, overtime pay and merit promotions regardless of race.
Dr. King was assassinated on April 4, 1968, in Memphis, Tennessee.