We have set the date for the 2017 Labor Picnic! It will be held on Saturday, July 29th at Longview Lake Beach. We are looking for anyone interested in being on the planning committee. Please email Becky Capper: becky@kcaflcio.org, if you are willing to help out.
UPDATE: We will be holding two (2) more meetings regarding the Labor Picnic. The first will be held on Monday, July 17th at 10:00 AM at the Labor Council's Office, located at 1021 Pennsylvania Ave. Parking is available across the street at enter on 10th Street, call our office for access code.
The second meeting will be on Thursday, July 27th at 9:00 AM at Longview Lake Beach, located at 11101 Raytown Rd.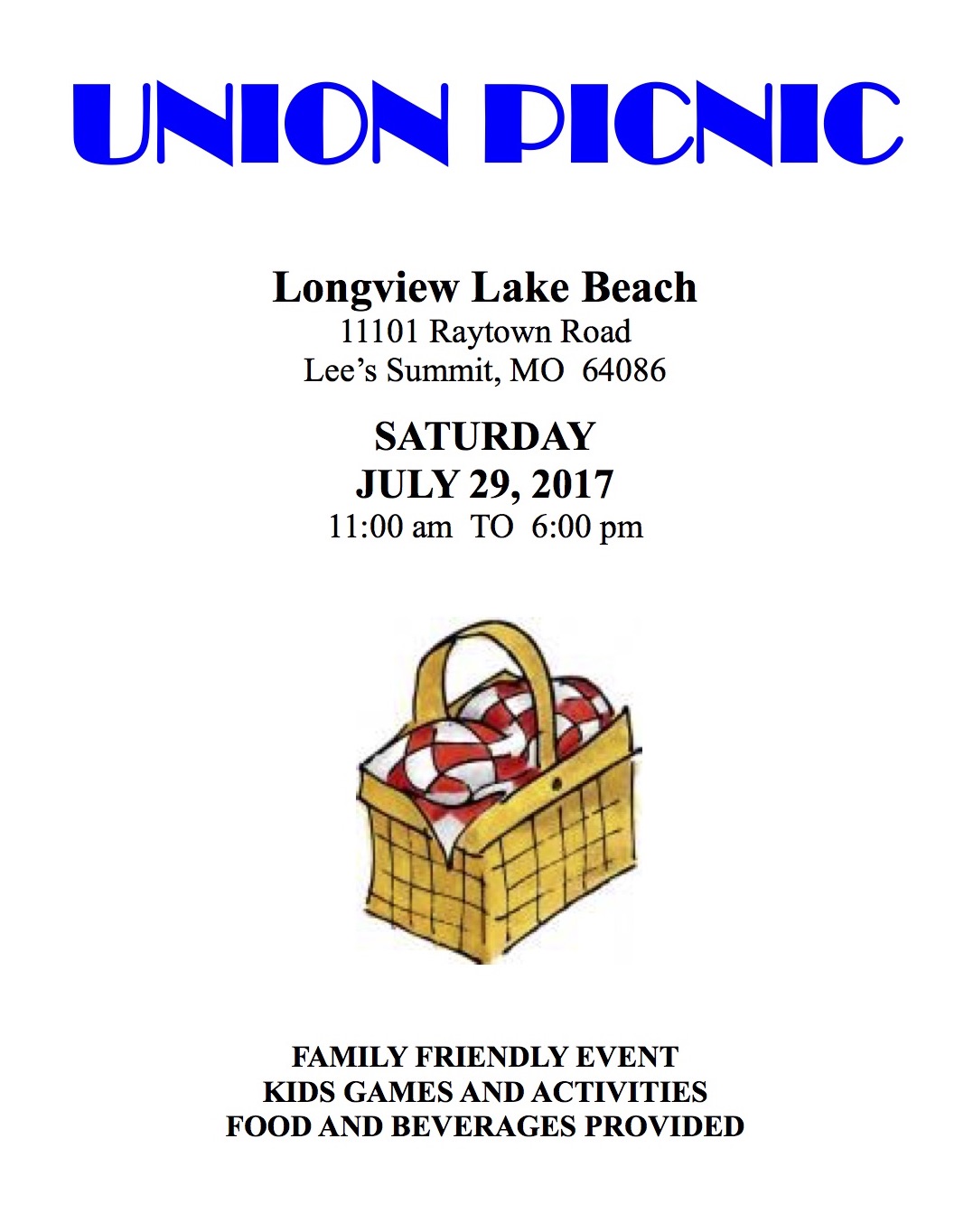 2017 Labor Picnic Sponsorship Form