December Meetings Cancelled
REMINDER: The Delegates voted to cancel the December Executive Board and Delegate Meetings at the November Delegate Meeting. We look forward to seeing everyone in January and wish you and yours a Happy Holiday Season and a very Happy New Year!
Greater Kansas City United Way Raises $37.5 Million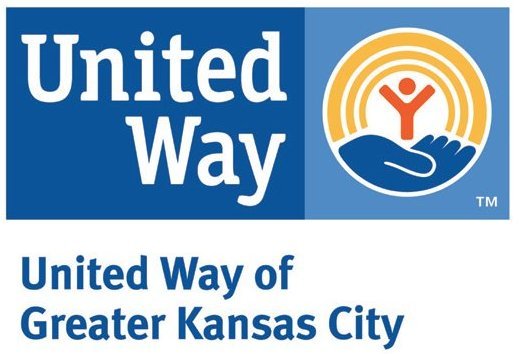 For the past ten weeks the Greater Kansas City United Way Foundation has been conducting its campaign for 2014. The Co-Chairs for this year's campaign were Greg Graves, CEO of Buns & McDonnell and Pat Dujakovich, President of Greater Kansas City AFL-CIO.
President Dujakovich was humbled to work with Greg and Deanna Graves throughout this campaign, and was very pleased at the efforts of the Business Community and Organized Labor in raising over $37.5 million dollars. This is approximately $200,000 more than last year and a real victory for our community. Read more about this in an article that was featured in the Kansas City Star by clicking here.
NLRB Decides to Prosecute Nationwide Violations at Walmart, AFL-CIO Commits to Backing Workers
Making Change at Walmart, a coalition of Walmart associates, small business owners, religious leaders and other members of the community that are fighting to make change at the nation's largest employer, announced today the National Labor Relations Board (NLRB) will prosecute Walmart for its "widespread violations of its workers' rights." The decision will provide additional protection for Walmart's 1.3 million employees when they are speaking out for better jobs and working conditions.
The coalition was advised Monday that the NLRB 's General Counsel is prepared to prosecute a complaint against Walmart for illegal firings and disciplinary actions involving more than 117 workers, including those who went on strike last June.
The decision addresses allegations of threats by managers and the company's national spokesperson discouraging workers from striking and illegal disciplinary actions against workers who were on legally protected strikes. Workers could win back pay, reinstatement and the reversal of disciplinary actions as a result of the decision; and Walmart could be required to inform and educate all employees of their legally protected rights. Read the entire article by clicking here.
AFL-CIO Global Organizing
Each of us as Union Members have choices to make each and everyday regarding items that we purchase and where we spend our hard earned Union Wages. This video illustrates several of the organizations that have built factories or outlets here in America that will not allow their employees the basic rights to Collective Bargaining to their American Workforce.
You as a Union Member should show your Solidarity and boycott purchasing goods and services, some of these organizations that are mentioned within this video are Nissan, T-Mobile & IKEA.
Trade Agreements Reveal How Life Will Be Organized in 2050
The United States is negotiating two huge, problematic trade agreements—one with Europe (Transatlantic Trade and Investment Partnership), and another with countries around the Pacific (Trans-Pacific Partnership). Both dramatically extend the North American Free Trade Agreement model.
First, I am 100 percent in favor of trade. Everyone I know wants good trade policies that raise living standards around the world. Equally, I oppose bad trade policies that weaken civil society and harm communities.
In simple terms, trade agreements are about trade—exports and imports. However, these trade agreements also serve as political, social, cultural and moral documents, which set political and social standards for countries and communities. Read the entire article by clicking here.
The AFL-CIO is made up of 57 Unions that represent more than 12 million working people in every walk of life.
The Greater Kansas City AFL-CIO is proud to endorse the United Labor Credit Union as the official lending institution for Organized Labor in the metropolitan area. United Labor Credit Union is located at 6320 Manchester Ave, Suite 41C, on the lower level of the Greater Kansas Firefighters Hall.
United Labor Credit Union offers competitive lending rates, regardless of what you need to purchase. They provide many options to it members including checking, savings etc. ULCU is owned, operated and controlled by its members. We invite you to join ULCU.
About the Greater Kansas City AFL-CIO

The American Federation of Labor and Congress of Industrial Organizations (AFL-CIO) is a voluntary federation of 57 National and International Labor Unions. The AFL-CIO was created in 1955 by the merger of the AFL and the CIO.

The AFL-CIO union movement represents 12.2 million members, including 3.2 million members in Working America, its community affiliate. We are teachers and miners, firefighters and farm workers, bakers and engineers, pilots and public employees, doctors and nurses, painters and plumbers—and more.

The Greater Kansas City AFL-CIO, born in 1963, serves working families across the Greater Kansas City Metropolitan Area.