Missouri AFL-CIO Convention Highlights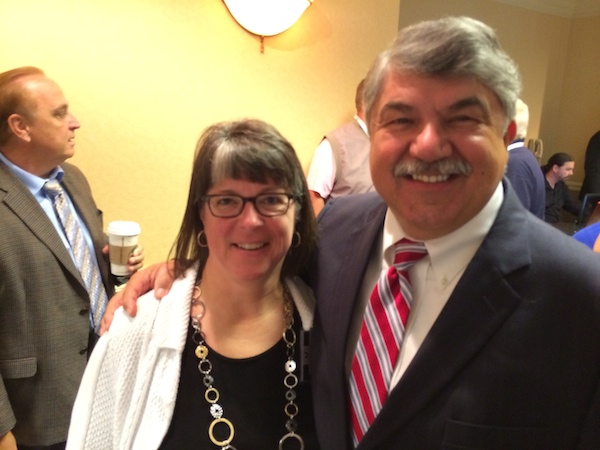 Becky Capper, Greater Kansas City AFL-CIO with AFL-CIO President Richard Trumka while attending the Missouri AFL-CIO Convention in St. Louis, MO.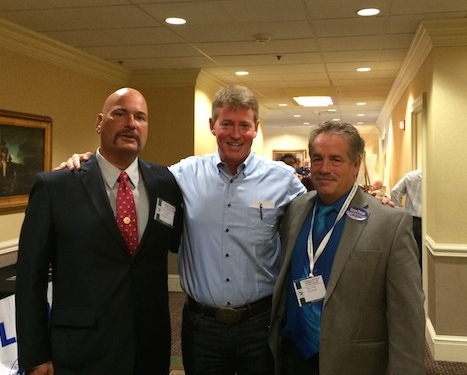 Pat "Duke" Dujakovich, President of Greater Kansas City AFL-CIO, Chris Koster, Missouri Attorney General and David Cook, President UFCW 655. President Dujakovich endorsed Mr. Koster for Governor and it was seconded by Mr Cook, and the delegate body passed the motion at the 2014 Convention.
Cricket Wireless Amphitheater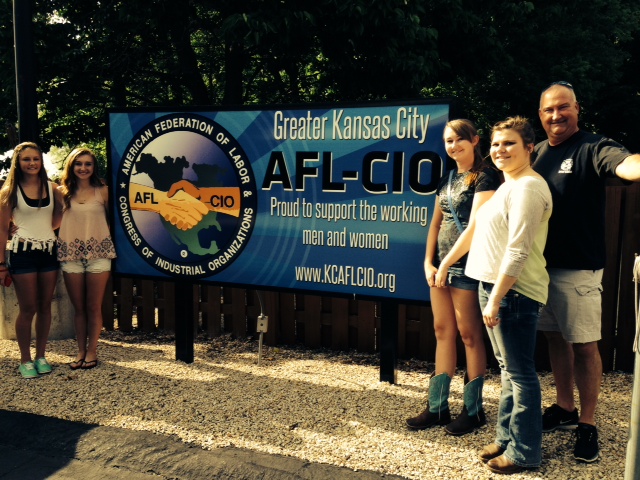 Jeff Hayes, CWA Local 6360 stands next to Greater Kansas City AFL-CIO Banner outside of the Cricket Wireless Amphitheater.
The Greater Kansas City AFL-CIO is proud to endorse the United Labor Credit Union as the official lending institution for Organized Labor in the metropolitan area. United Labor Credit Union is located at 6320 Manchester Ave, Suite 41C, on the lower level of the Greater Kansas Firefighters Hall.
United Labor Credit Union offers competitive lending rates, regardless of what you need to purchase. They provide many options to it members including checking, savings etc. ULCU is owned, operated and controlled by its members. We invite you to join ULCU.