2014 Greater KC United Way Campaign
The 2014 Greater Kansas City United Way Campaign helped raise over $35 Million dollars. This year's United Way Campaign Co-Chairs were Terry Bassham, President and CEO of Kansas City Power & Light and Pat Dujakovich, President of the Greater Kansas City AFL-CIO.
Read more about this year's campaign in the Kansas City Business Journal and the Kansas City Star.
SEC Postpones Requirement to Disclose Ratio of CEC-to-Worker Pay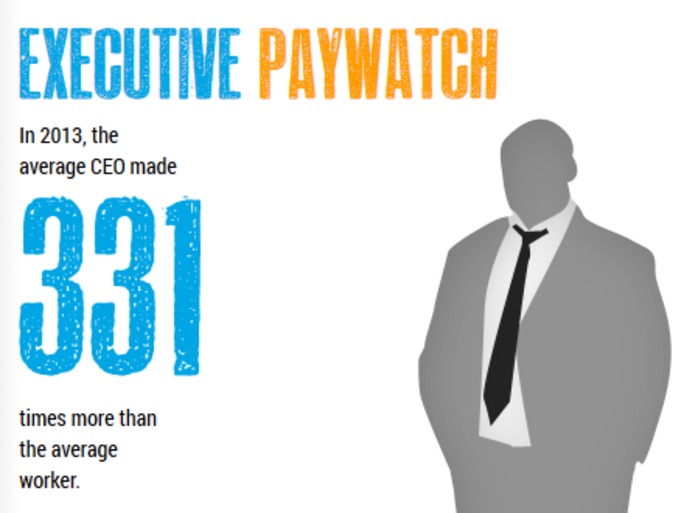 SEC Caves in to Pressure and Postpones Finalizing Rule Requiring Companies to Disclose the Ratio of CEO-to-Worker Pay
The U.S. Securities and Exchange Commission (SEC) has caved in to pressure from business groups and Republican lawmakers to postpone requiring companies to disclose the pay gap between their top executive and their median employee.
The SEC decided to postpone implementing the requirement despite receiving more than 128,000 comments from investors on its proposal—the vast majority of them supporting it.
The requirement for companies to disclose the CEO-to-worker pay ratio is part of the Dodd–Frank Wall Street Reform and Consumer Protection Act that President Barack Obama signed into law in July 2010. Read the entire article by clicking here.
Missouri AFL-CIO Convention Highlights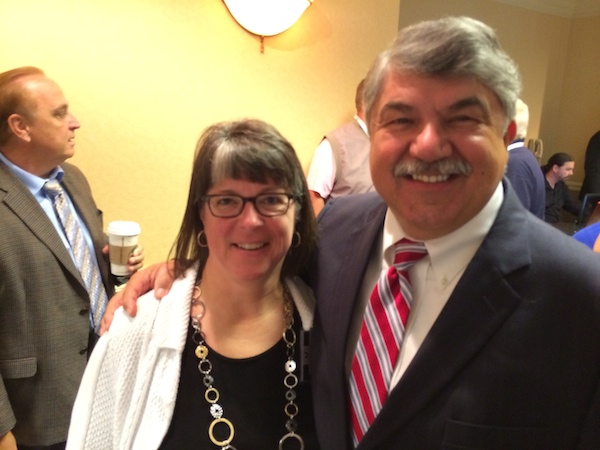 Becky Capper, Greater Kansas City AFL-CIO with AFL-CIO President Richard Trumka while attending the Missouri AFL-CIO Convention in St. Louis, MO.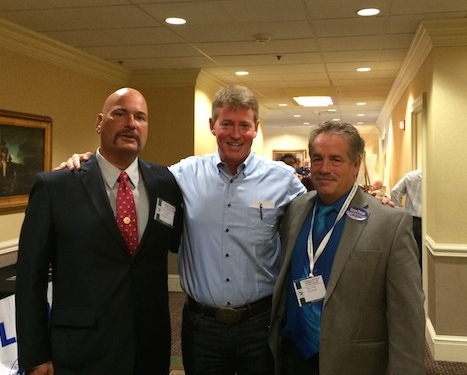 Pat "Duke" Dujakovich, President of Greater Kansas City AFL-CIO, Chris Koster, Missouri Attorney General and David Cook, President UFCW 655. President Dujakovich endorsed Mr. Koster for Governor and it was seconded by Mr Cook, and the delegate body passed the motion at the 2014 Convention.
Cricket Wireless Amphitheater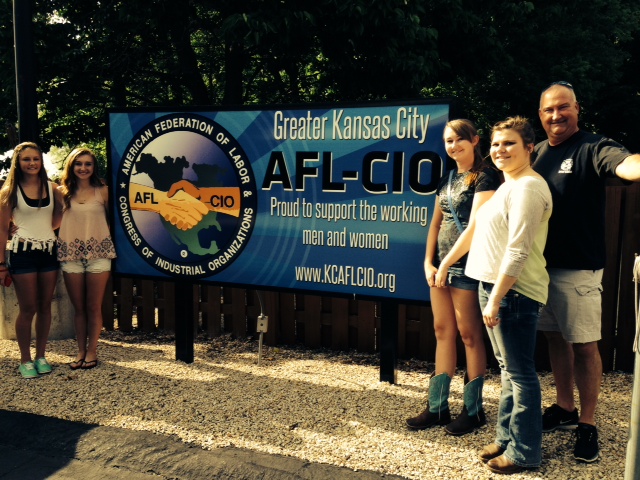 Jeff Hayes, CWA Local 6360 stands next to Greater Kansas City AFL-CIO Banner outside of the Cricket Wireless Amphitheater.
The Greater Kansas City AFL-CIO is proud to endorse the United Labor Credit Union as the official lending institution for Organized Labor in the metropolitan area. United Labor Credit Union is located at 6320 Manchester Ave, Suite 41C, on the lower level of the Greater Kansas Firefighters Hall.
United Labor Credit Union offers competitive lending rates, regardless of what you need to purchase. They provide many options to it members including checking, savings etc. ULCU is owned, operated and controlled by its members. We invite you to join ULCU.